This website currently provides information about air quality (primarily nitrogen dioxide NO2 pollution) in several parts of London - as listed below. Clicking the names on that list gives access to the data. The data focuses on particular locations or (government) wards.
Borough of Hammersmith and Fulham
Royal Borough of Kensington and Chelsea
HS2 data for Brent, Camden, Kensington & Chelsea, and Westminster
Click map for monthly NO2 data from the reference monitors shown since 01 2021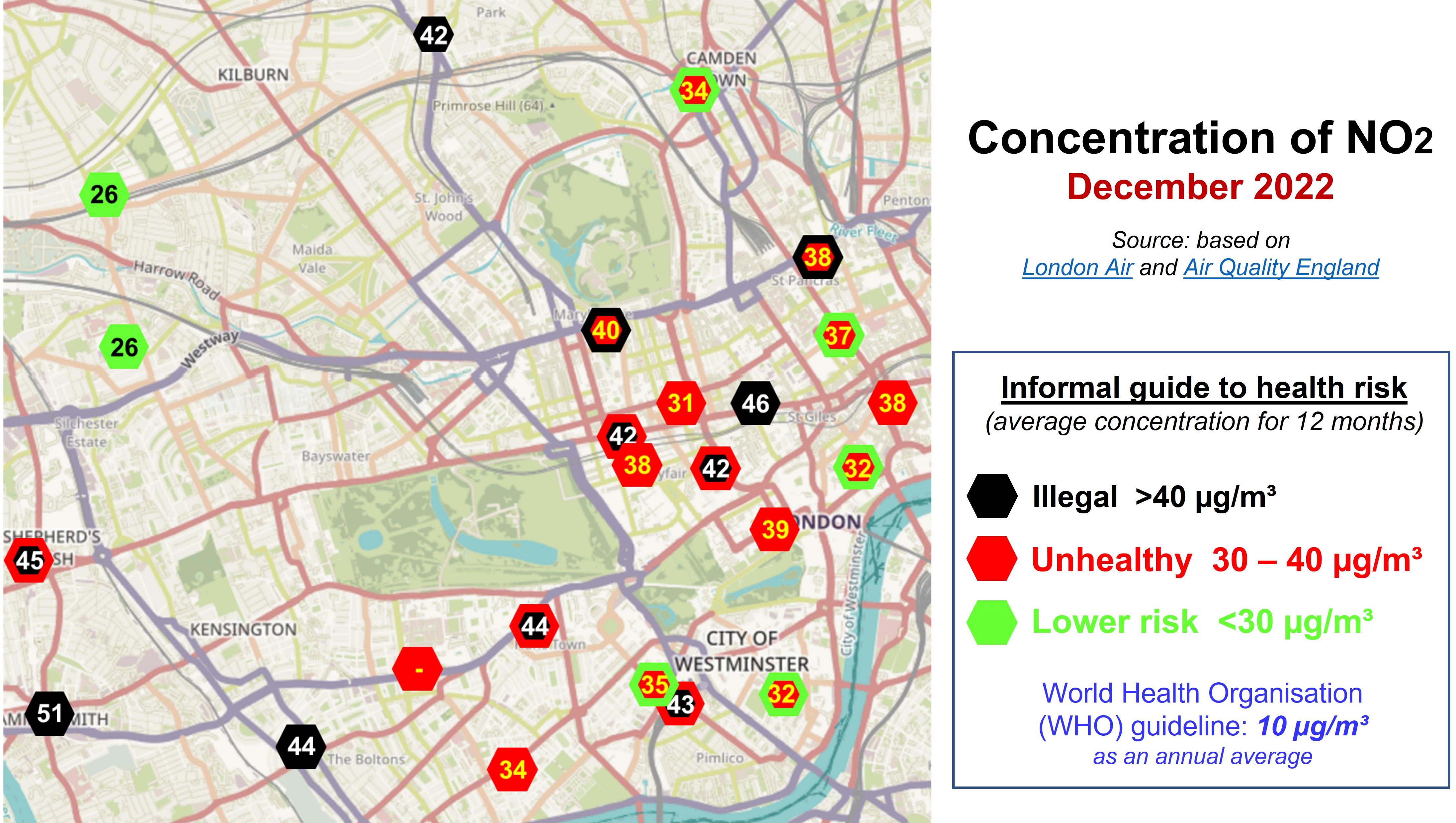 Click map for monthly PM2.5 data from the reference monitors shown since 01 2021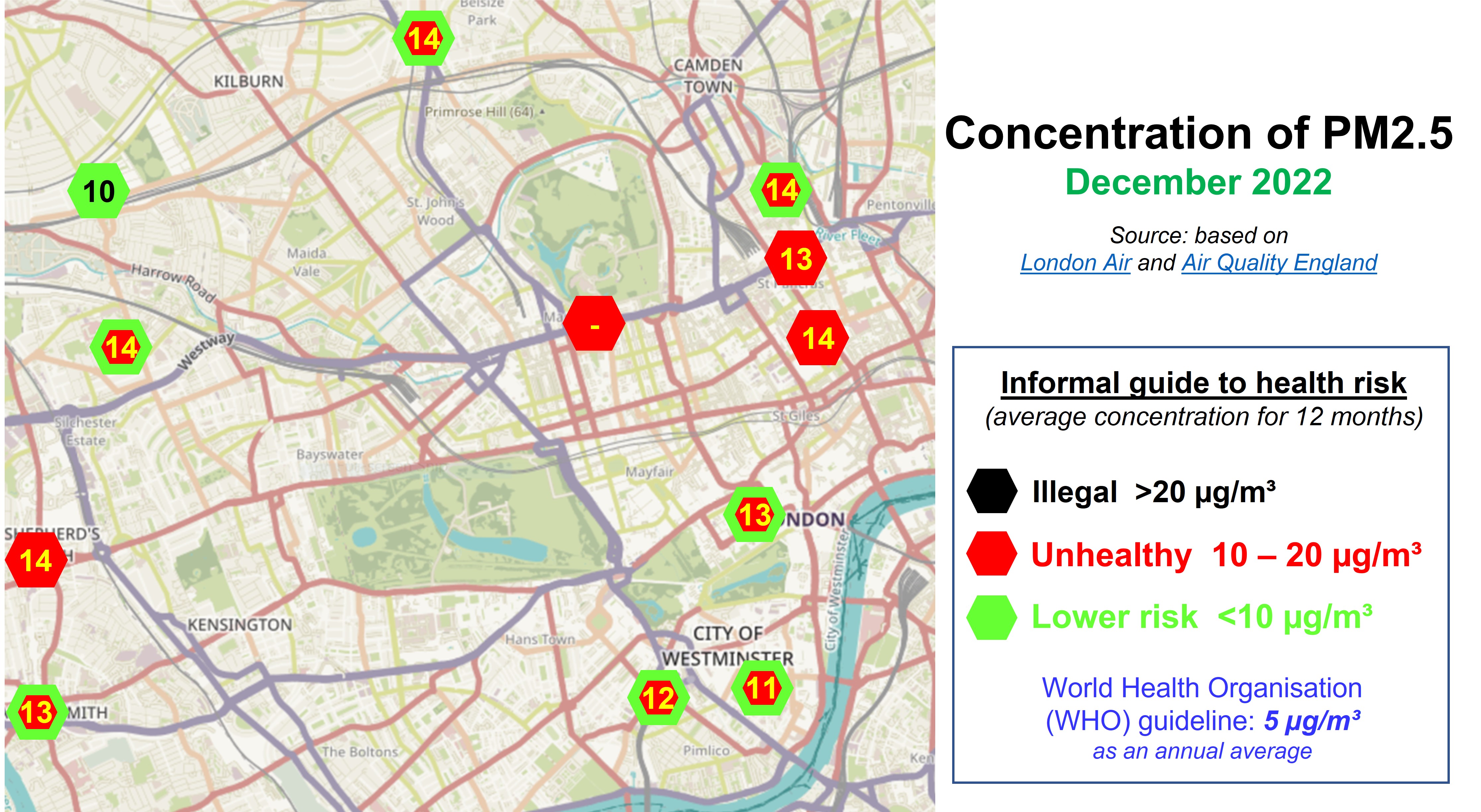 Click here for information about the health impact of this air pollution
Click here for Breathe London charts illustrating NO2 and PM2.5 adjacent hospitals
Click here
for charts which indicate the impact in London of the lock-down announced by the UK Prime Minister on 18/03/2020 to ease the burden of coronavirus covid-19 on the NHS.
Note: the decline in NO
2
concentration between 2019 and 2020 is attributable primarily to introduction of the first phase of the ULEZ [
-
] [
-
]; and measurements by satellite of NO
2
in the atmosphere may differ from those made for public health and legal purposes at roughly three metres above ground level. The impact on particulate matter (PM10 andPM2.5) is unclear, while concentrations of ground level ozone (O
3
, linked to NO
2
) have increased.[
-
][
-
]
Click the following names for charts comparing air quality in London shortly before and since the covid-19 lockdown -
Oxford Street (Selfridges) and Horseferry Road
Covent Garden and Strand
Russell Square and Swiss Cottage
.