Air quality legislation requires that 18 is the maximum number of days (in a calendar year) on which concentrations of nitrogen dioxide may exceed 200 micrograms per cubic metre on average for any one hour. The government's monitoring device at Brixton Road, Lambeth has tended to be the first location where that legal limit is exceeded, doing so during January of most years. No measurements by that device have been reported since September 2018, so long ago that one can only conclude that government has chosen to stop measuing at that location. A consequence will be that, Brixton might no longer be perceived as one of the UK's most polluted areas - magic!
The following chart shows how annual average concentrations of NO2 and particulate matter (PM10) changed at that monitoring unit during its 10 or so years of active service. Concentrations of NO2 and PM10 declined but remained well in excess of the legal limit and World Health Organisation ("WHO") limit respectively. NO2 concentrations were rising when the monitoring unit closed. A number of London Boroughs have adopted WHO limits as targets - they consider that the current legal limit for PM10 concentrations is much too high.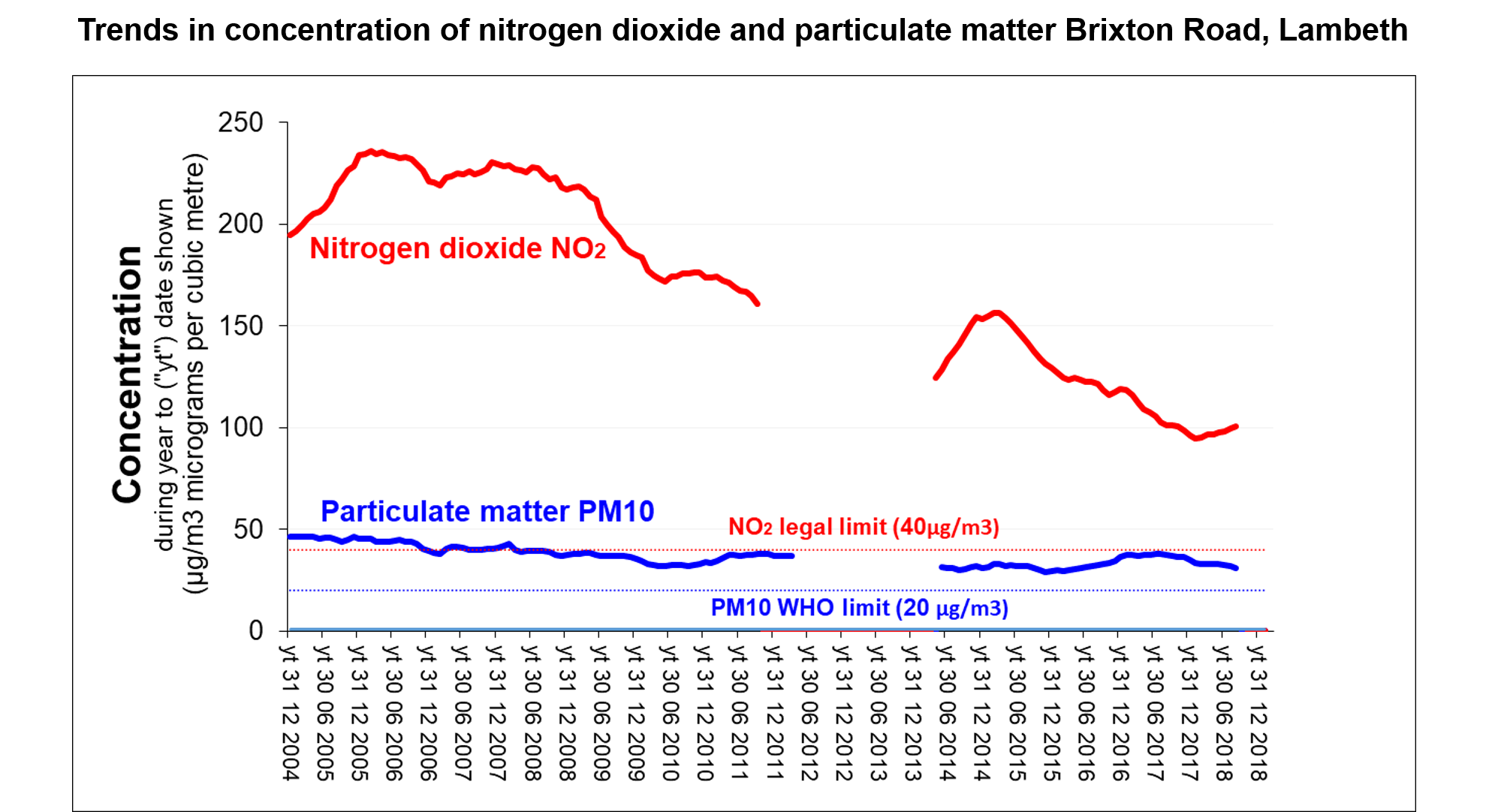 Lambeth Council has been monitoring NO2 using diffusion tubes at about 50 sites since 2017. Click here for their locations.
The following chart maps NO2 pollution in the ward of Coldharbour during a still dry morning a week after the most recent local election.