Since July 2017, NO2 concentrations have been measured every second month at representtive sites across St John's Wood - in the wards of Abbey Road and Regent's Park. The cost of diffusion tubes for the first year's measurements was covered by the amenity society for St John's Wood. The cost for the second year is being met by Westminster City Council from the ward budgets of those two wards.
The results are available from the website of the St John's Wood Society.
The most recent annual average concentration of NO2 at those sites is presented in the following chart: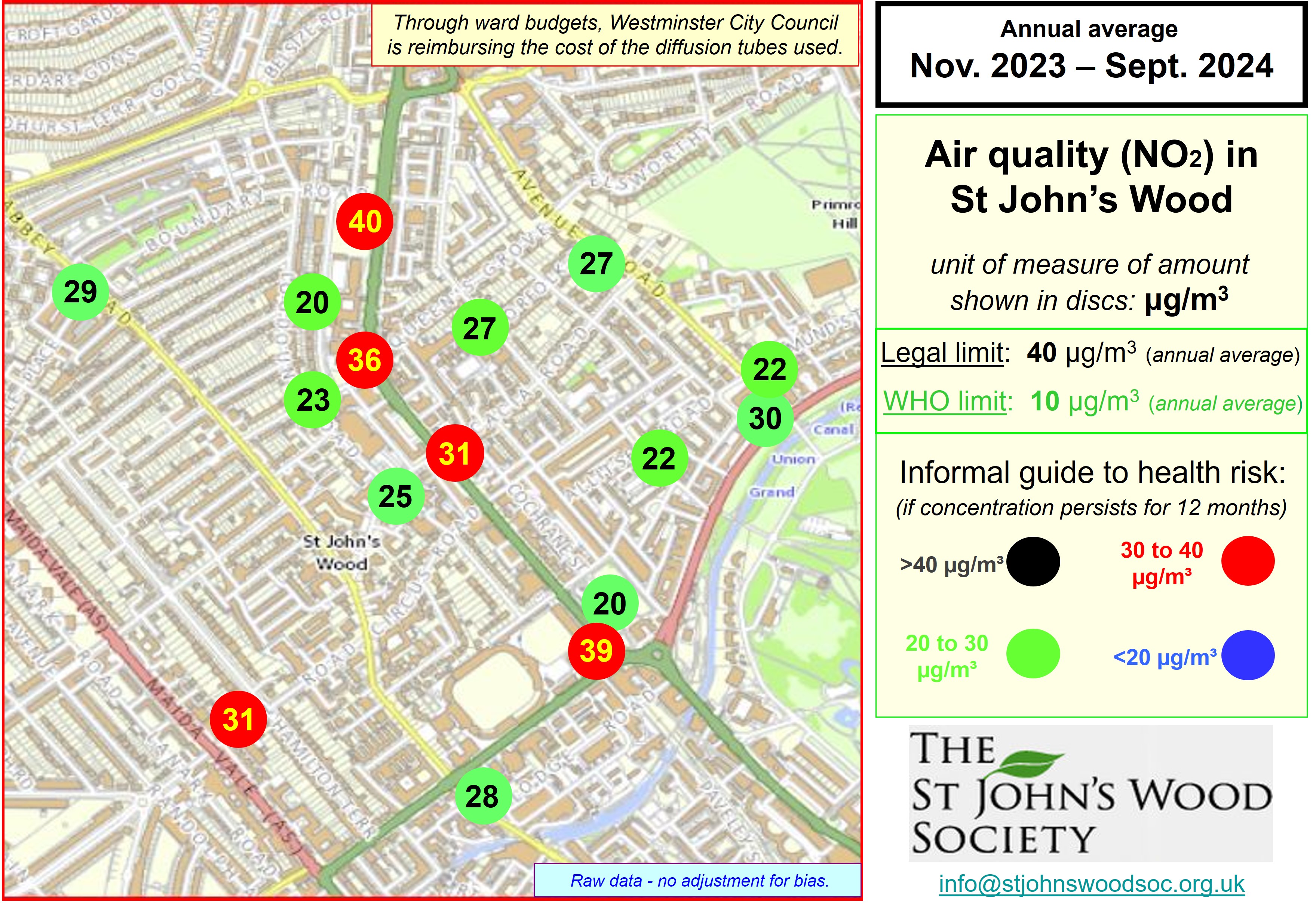 Click the chart above in order to compare the measurements for each successive period of 12 months. Doing so indicates that NO2 concentrations are tending to slowly decrease.
Measurements for the most recent month are mapped in the following chart: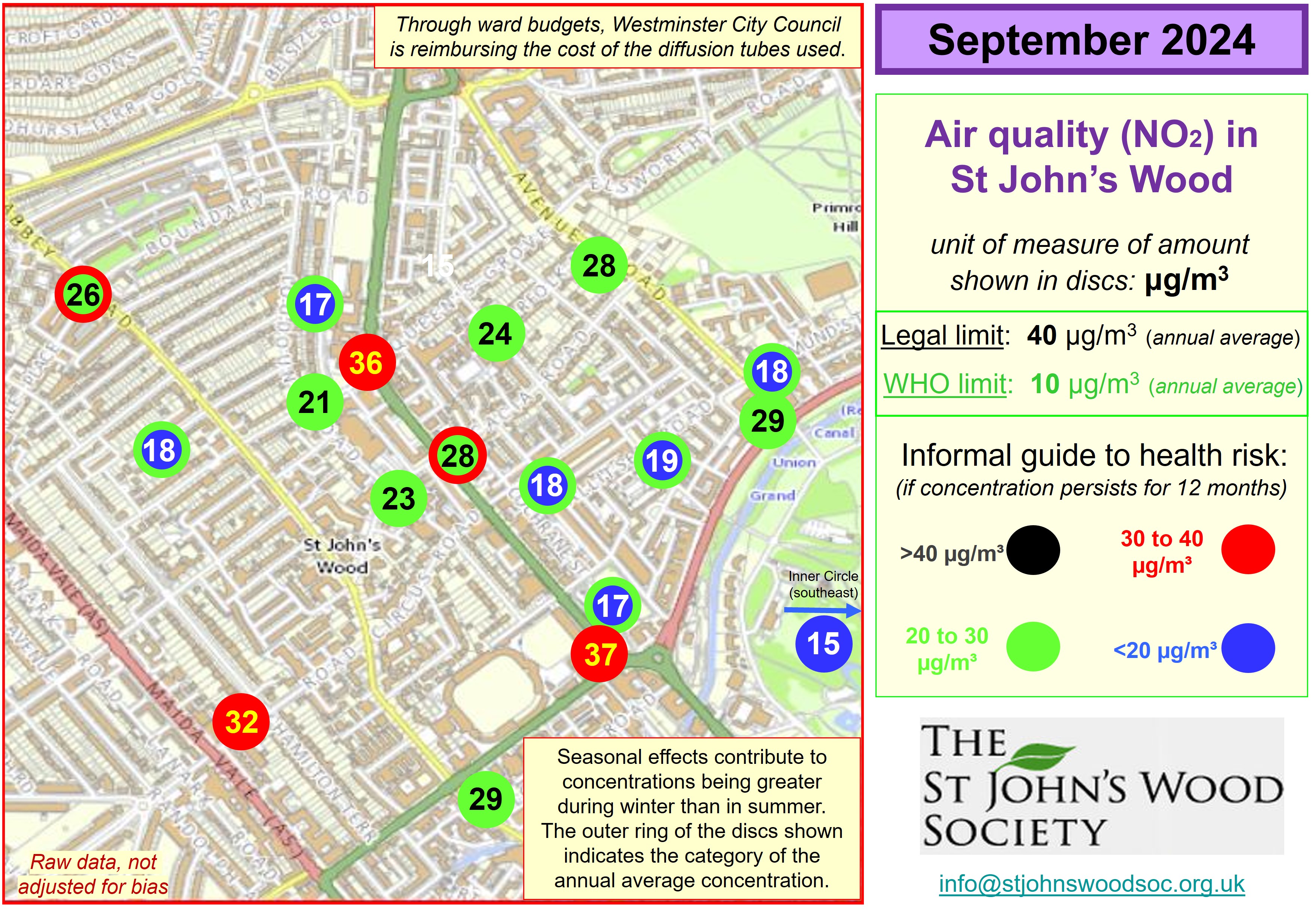 Click the chart to access the full set of charts for monthly data. Comparing data for the same month in successive years indicates a gradual decline in NO2 concentrations.
Click the following chart in order to access a set of charts which illustrate trends in NO2 concentration at various groups of sites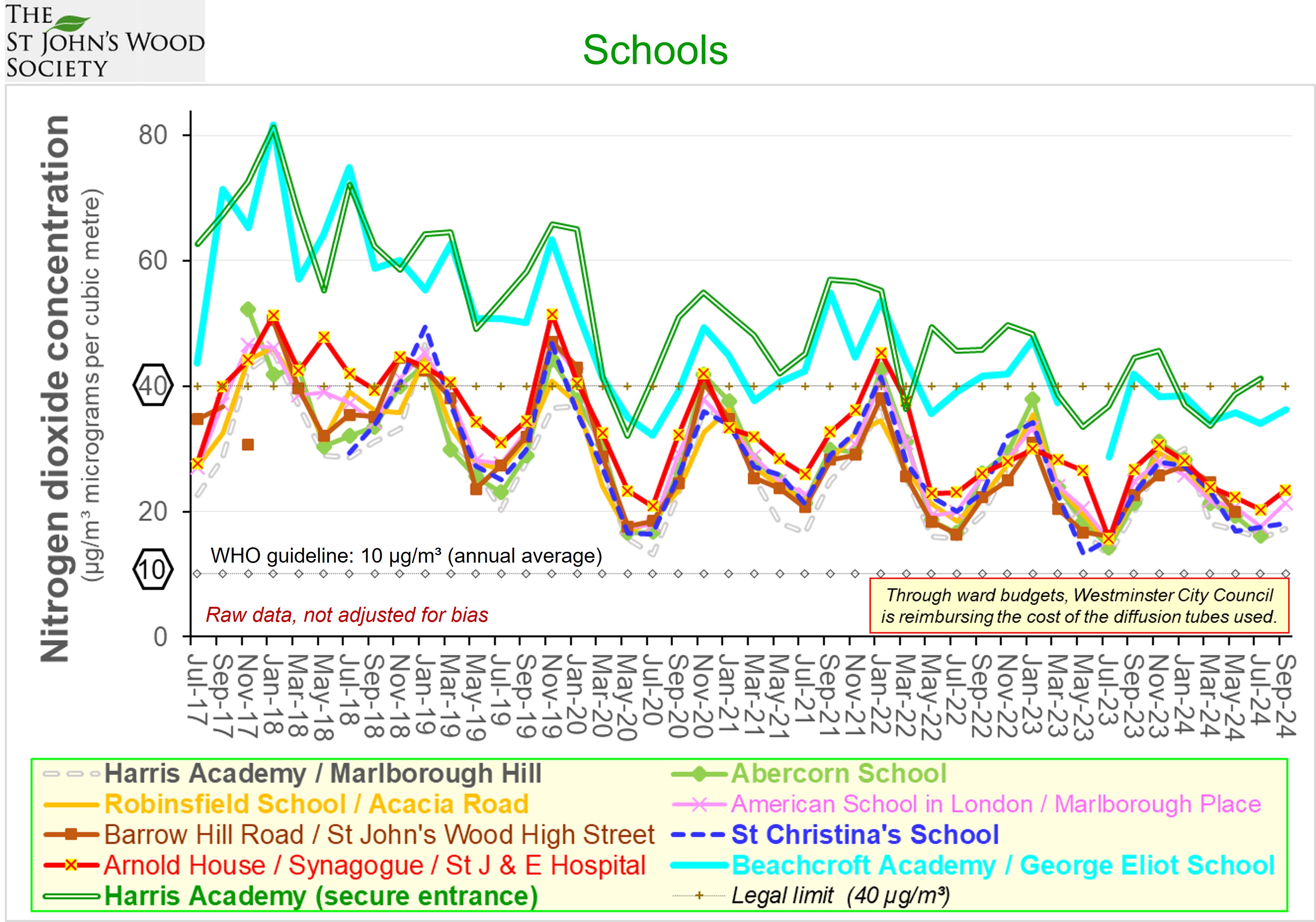 A large majority of the population of the two wards lives adjacent busy roads, where, as the charts indicate, air quality exceeds the legal limit. If other things were equal, this would presumably depress property values and related rents - if air quality at alternative addresses in other parts of Westminster or London is less unhealthy. Much of the pollution derives from through traffic. Implicitly therefore, Westminster City Council can do little to either minimise traffic flows (without displacement into quieter streets) or minimise the nitrogen dioxide emissions of that traffic. Short of adopting the tactics of Extinction Rebellion (arguably laudable given government negligence concerning climate change), residents can perhaps achieve little by altering their own choices.