The following chart shows how NO2 concentrations (measured by diffusion tubes) at four sites within Pembridge ward every second month have changed since November 2017: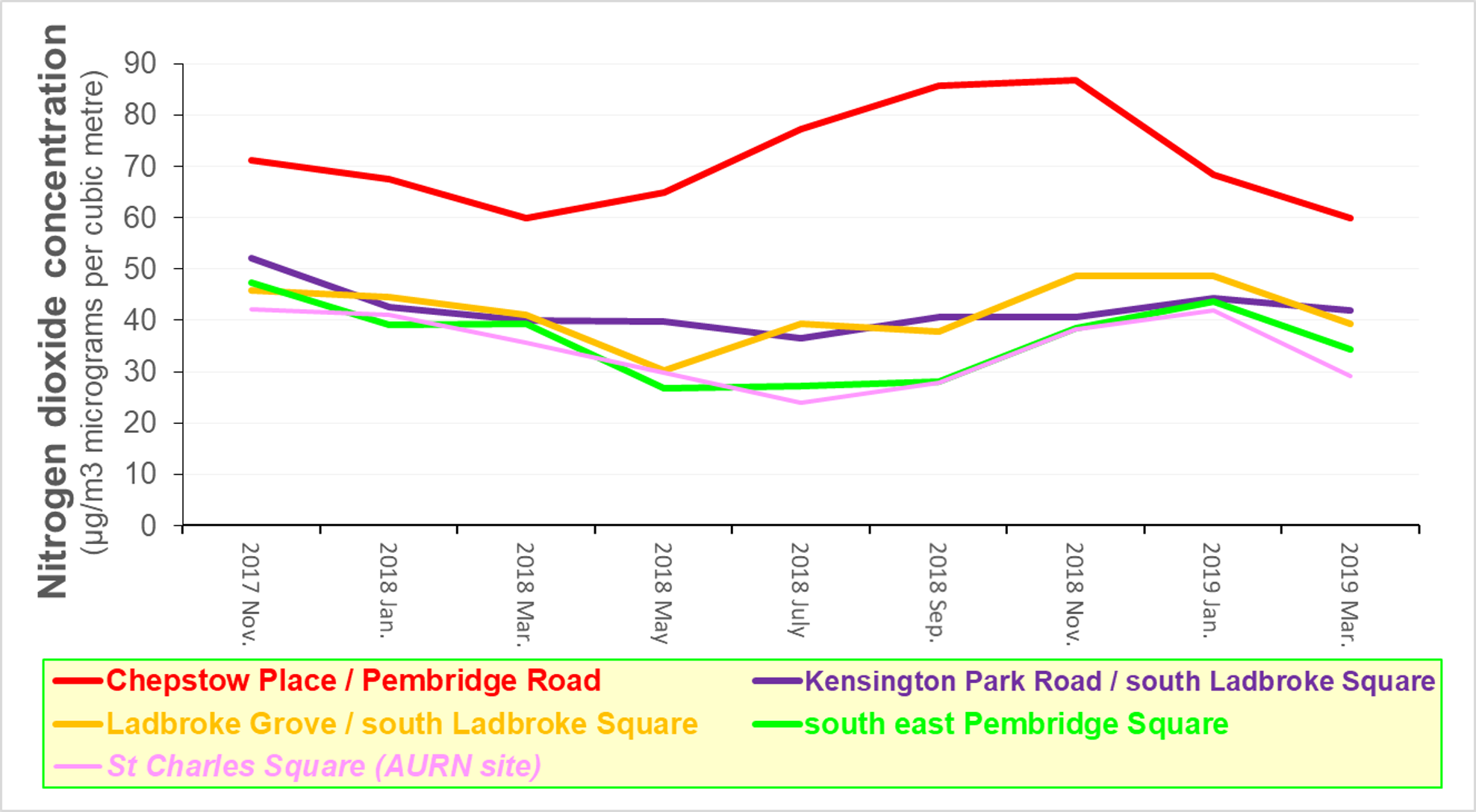 Of the four sites shown, much the most polluted is the road intersection between Pembridge Road, Chepstow Road, and Westbourne Grove. The other three sites are close to schools - young children are particularly vulnerable to poor air quality.
The data indicate that the NO2 concentration at those three sites (when calculated over a 12 month period) is declining very slowly and is at, or a little less than, the legal limit (40 micrograms per cubic metre, as an annual average).
NO2 concentrations in the UK vary with the season, and tend to be smaller during summer than during winter. This explains why the legal limit is an average for a year.
The following chart indicates the annual average concentration of NO2 for the most recent 12 months of data, and shows the where the diffusion tubes are located:
Comparison between annual averages (click here for full sequence)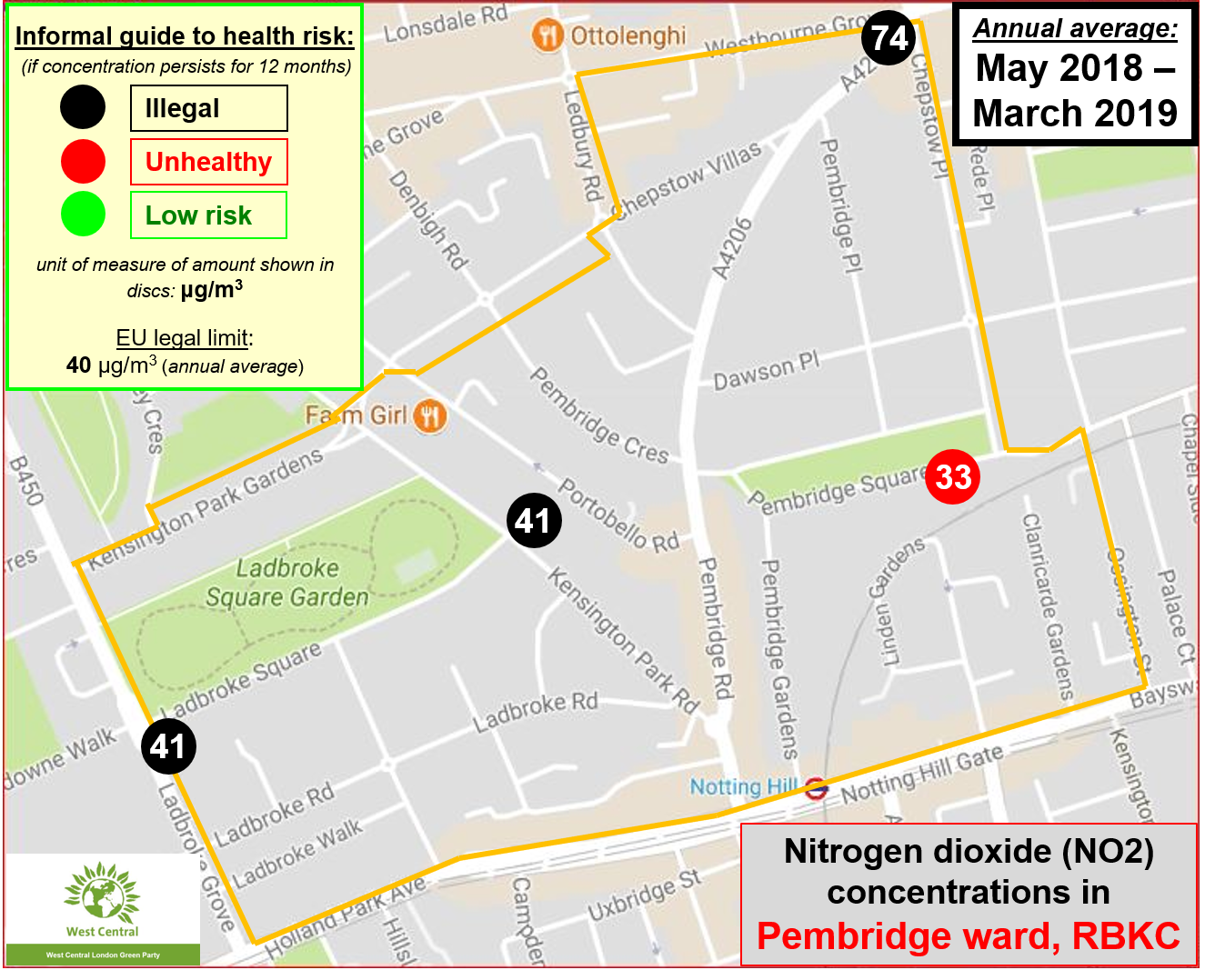 The following chart presents the concentration of NO2 for the most recent month of measurement.
Comparison between monthly data (click here for full sequence)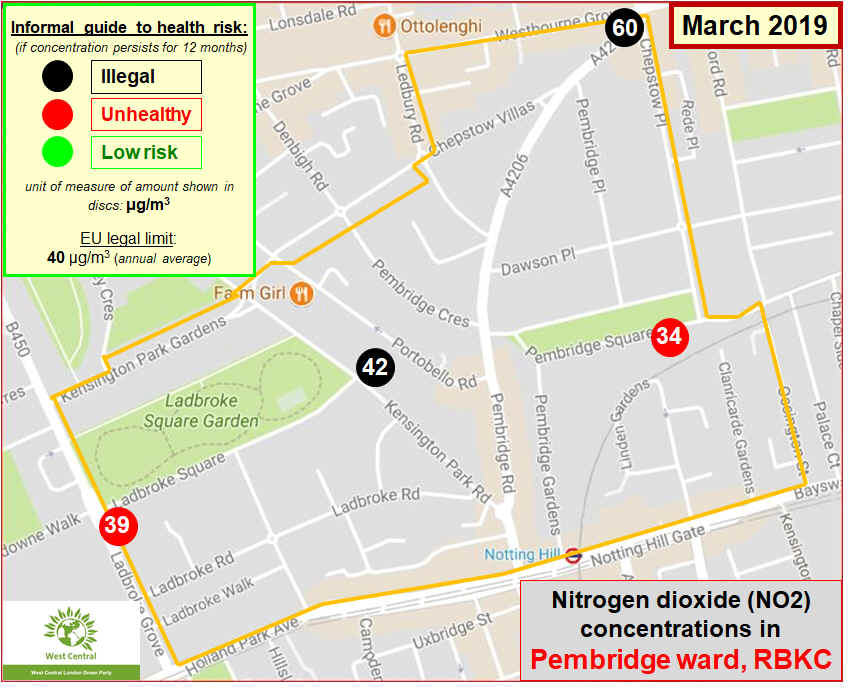 The following chart shows how the annual average concentration of NO2 at some locations in Pembridge and adjacent wards changed since 2003: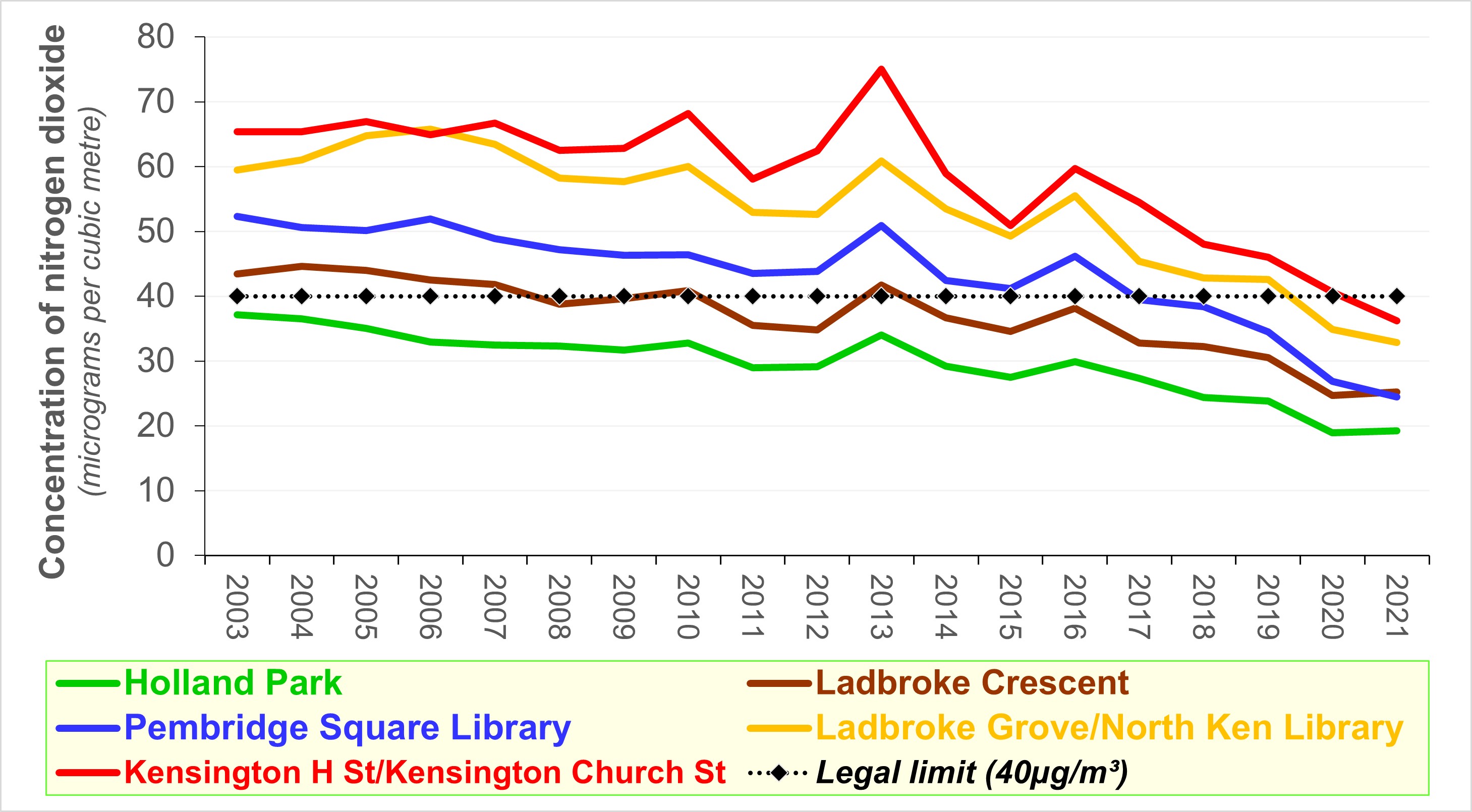 Source: based on "Air Quality Review and Assessment", RBKC, various years