The three charts below indicate that the current trend in concentrations of NO2, PM10 and PM2.5 is almost flat. Nitrogen dioxide concentrations declined substantially between 2017 and the worst of covid.
Source: based on London Air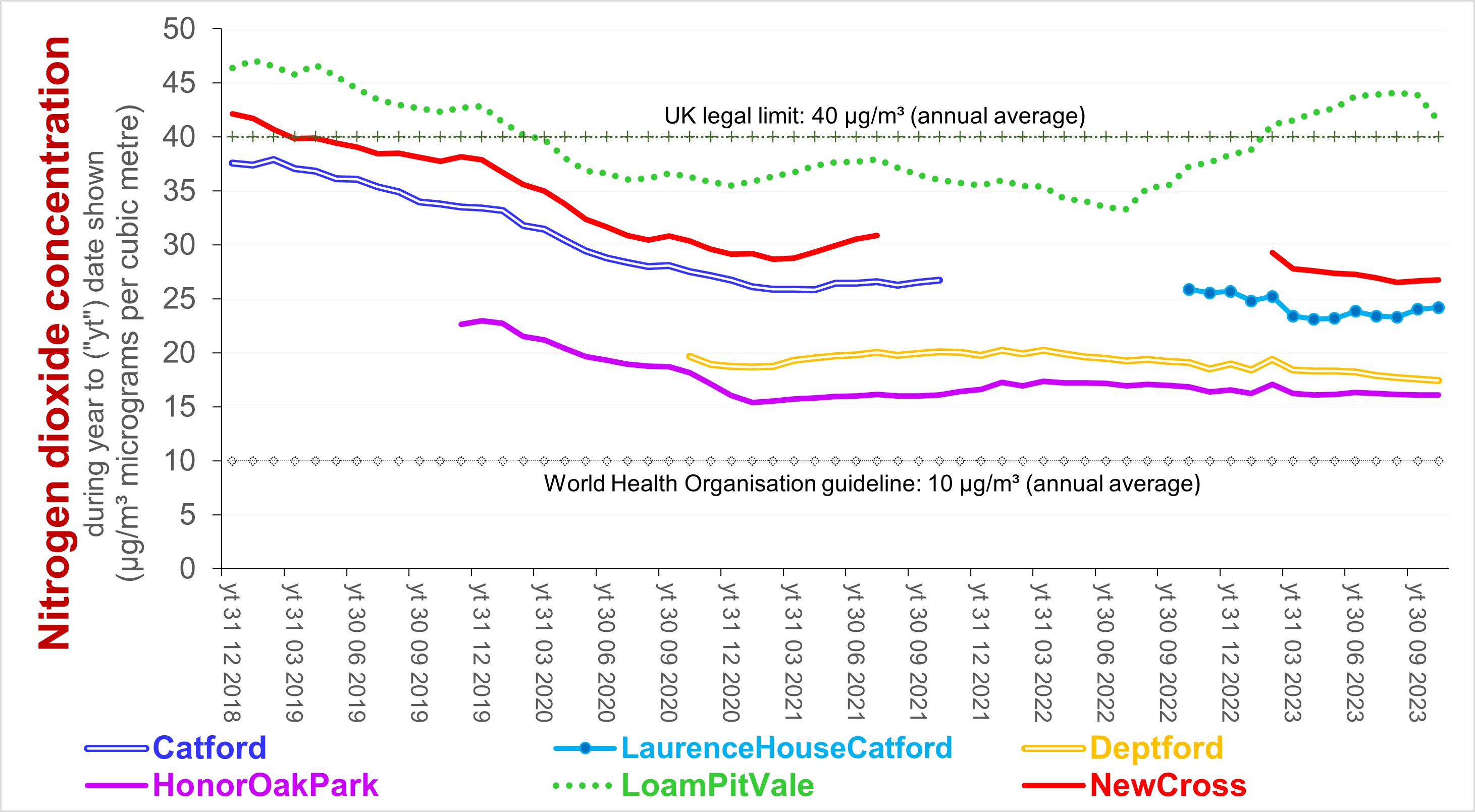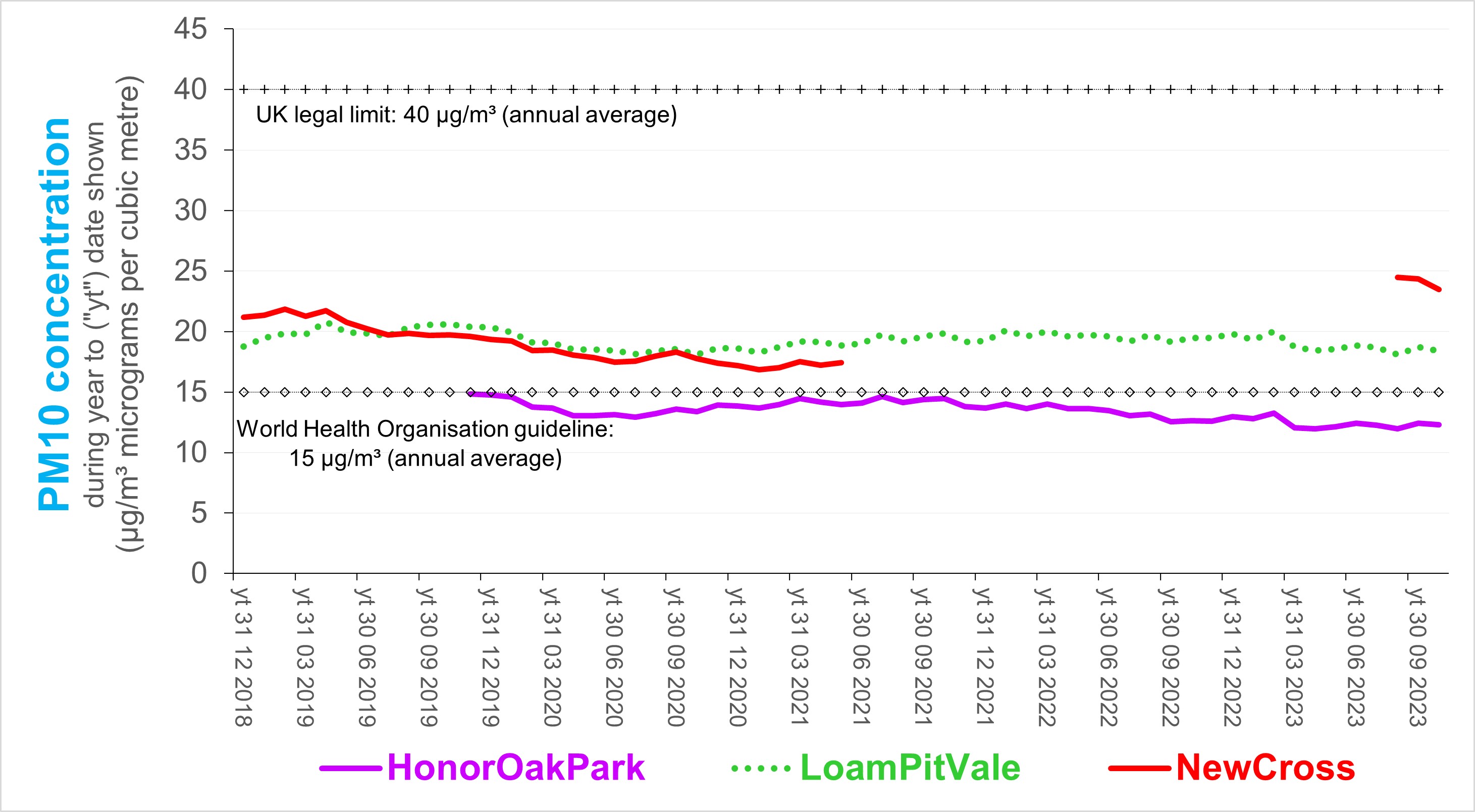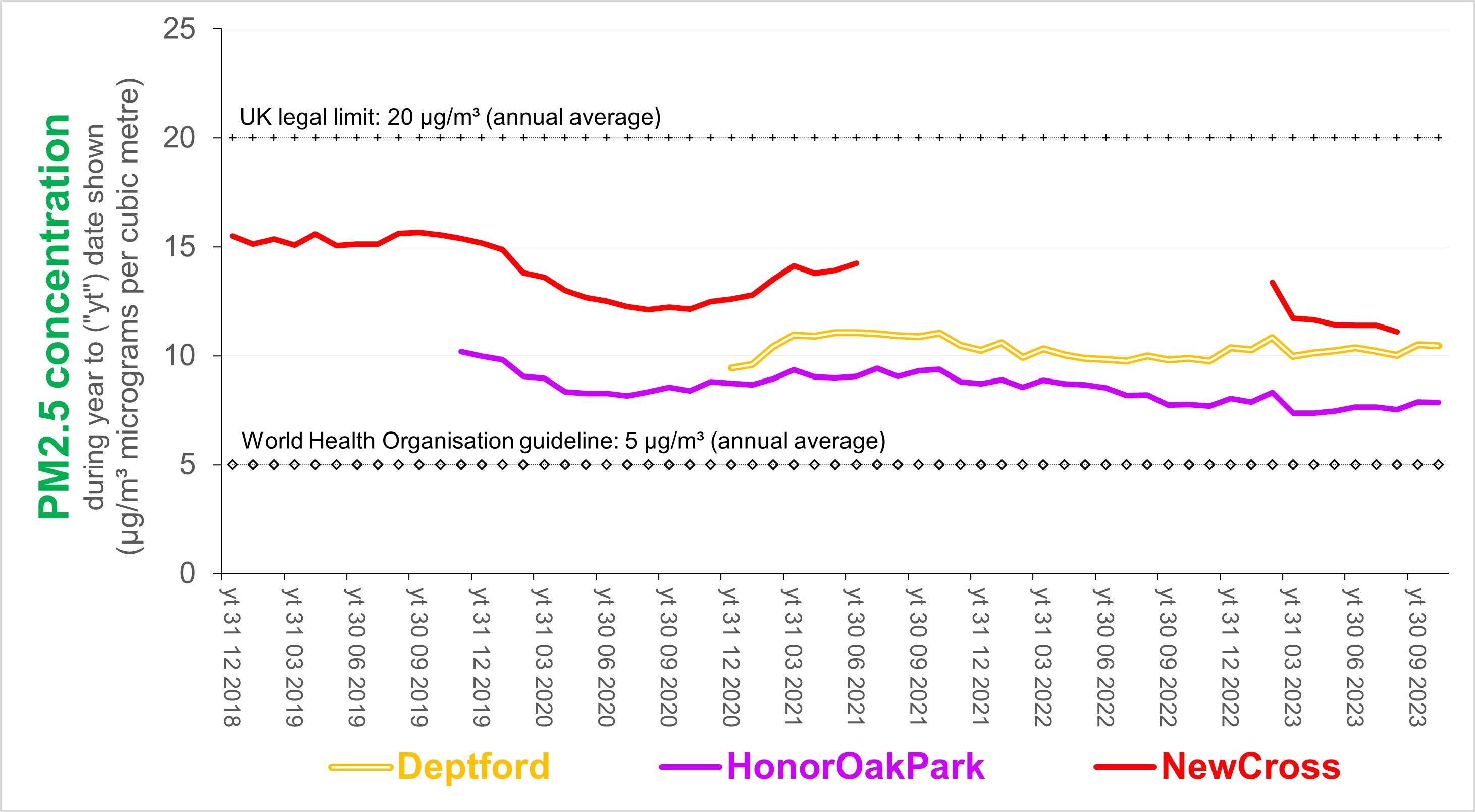 Lewisham Council has been monitoring NO2 using diffusion tubes at about 100 sites since 2017. Click here for annual reports providing their measurements and locations.