Brixton Road has long been known as a hot spot - for air pollution. The charts below show the improvement which has been made - largely as a consequence of the LEZ and ULEZ).
The same cannot be said for PM10 at the Bondway Interchange, where concentrations have tended to increase and exceed the legal limit.
Source: based on London Air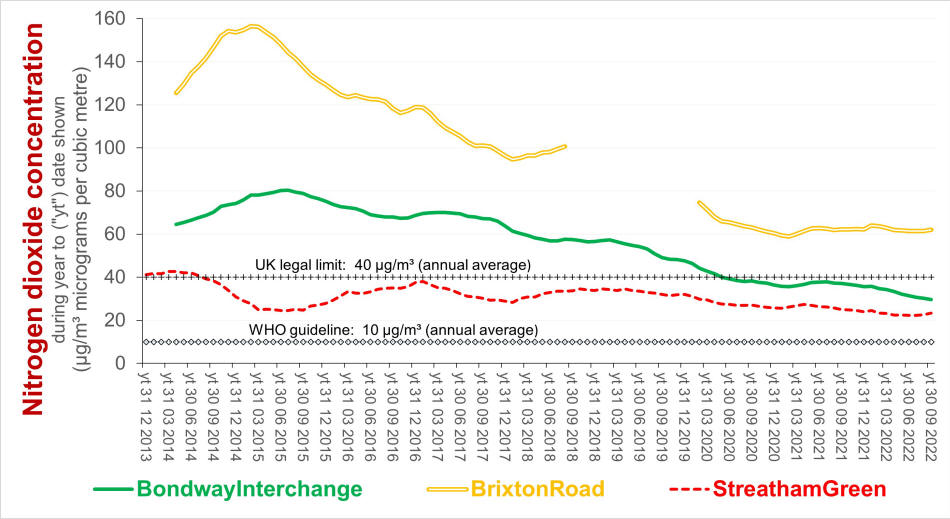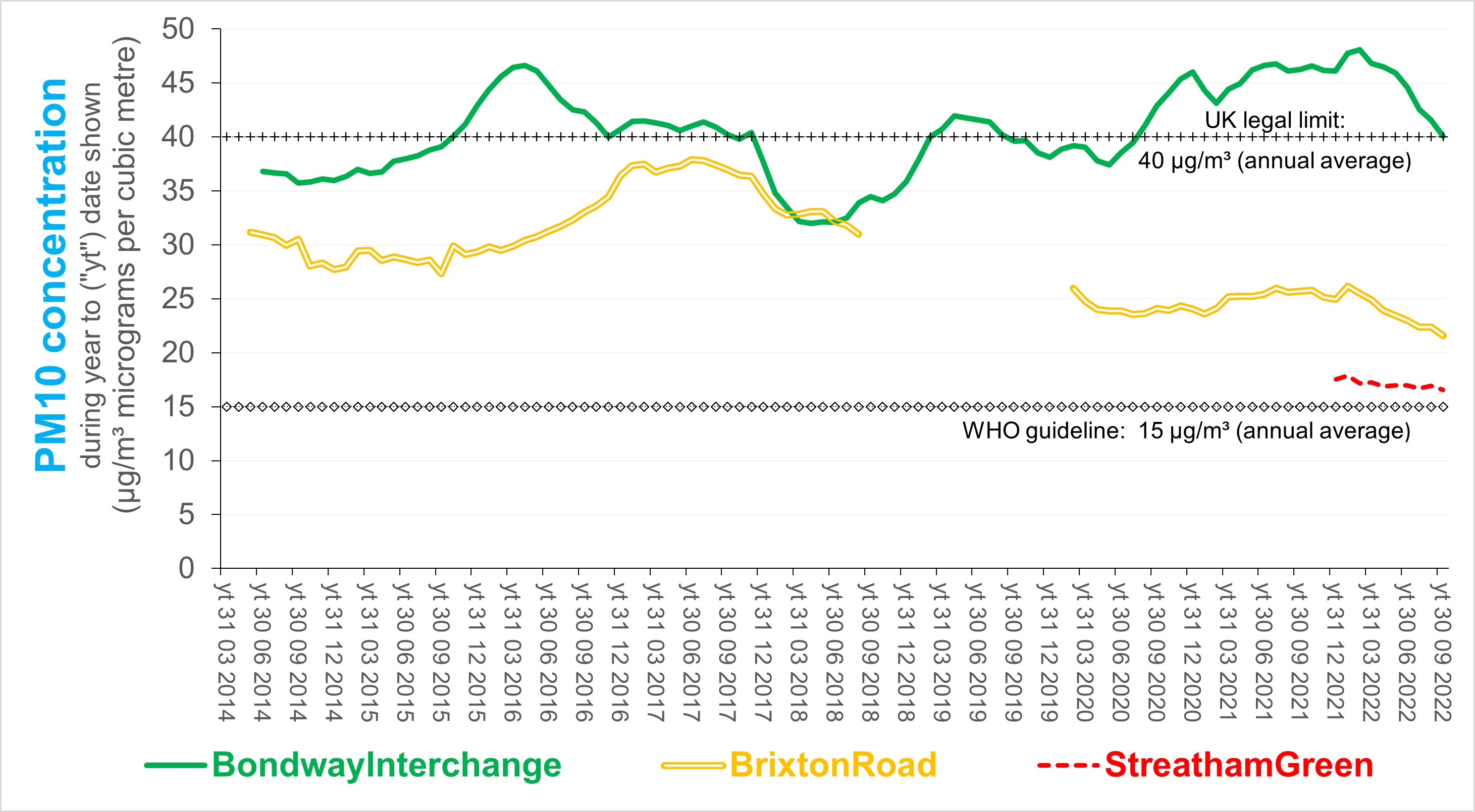 Lambeth Council has monitored NO2 using diffusion tubes since 2018 (at almost 50 sites until the end of 2019 and at nearly 120 since then). Click here for their locations. The following charts illustrate trends in the annual average for the initial sites (excluding covid lockdown). They indicate that NO2 concentrations remain well in excess of the legal limit at one third of the sites, at or above that limit at a further third, and between three and four times greater than the World Health Organisation guideline.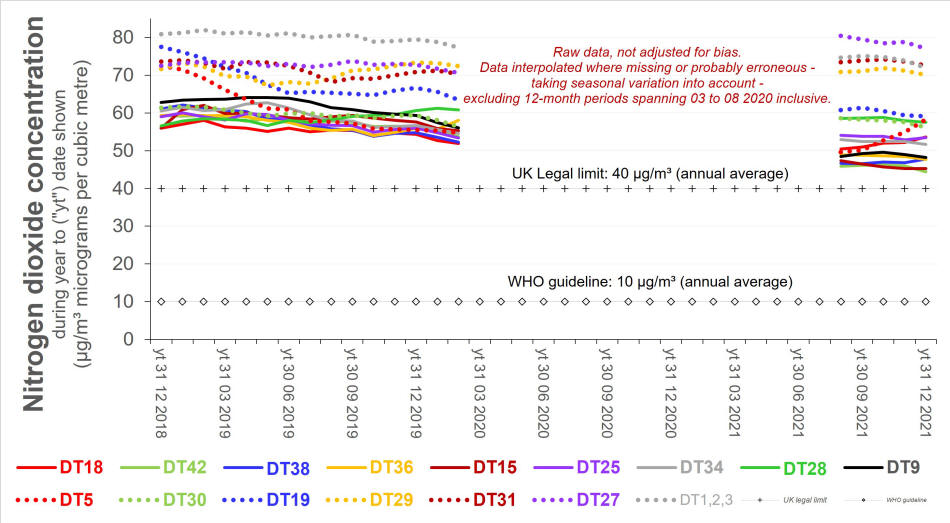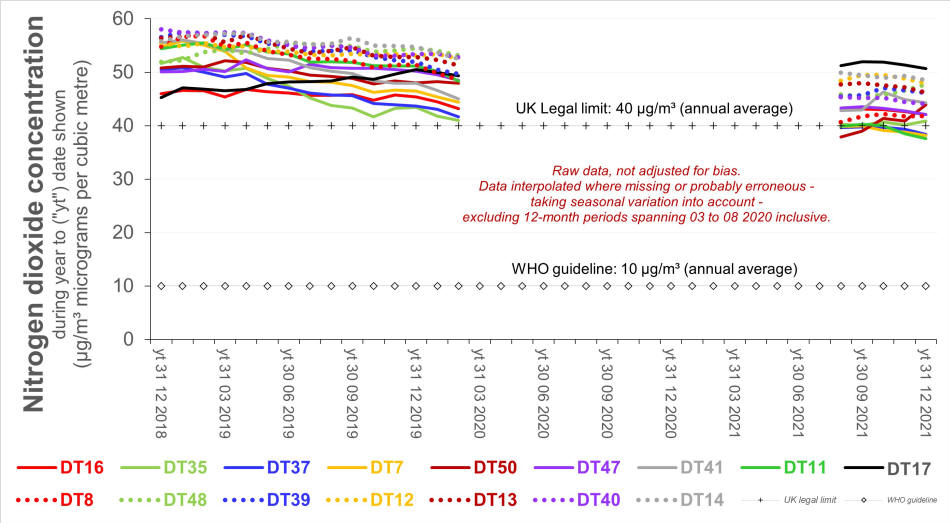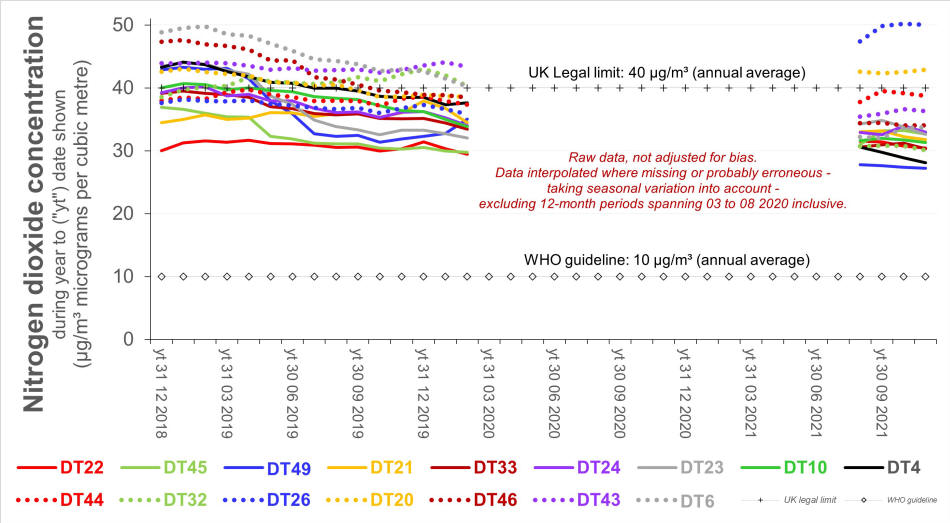 Indicative concentrations for various air pollutants are available at several locations across Lambeth - but only in real time and not as maps.
The following chart maps NO2 pollution in the ward of Coldharbour during a still dry morning after the 2018 local byelection.