The following chart shows how the annual average concentration of NO2 changed between 2015 and 2017 at sites in the Borough of Islington.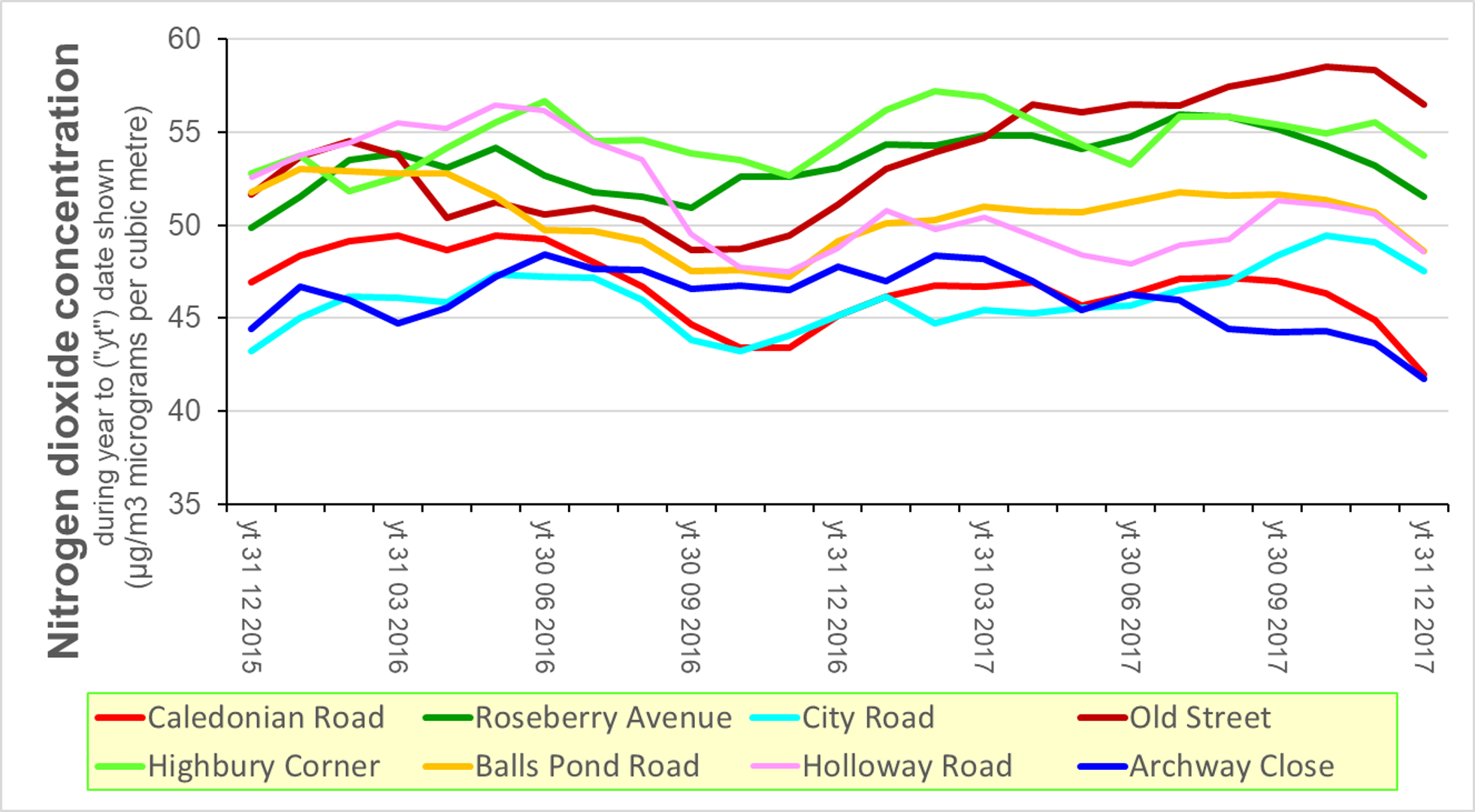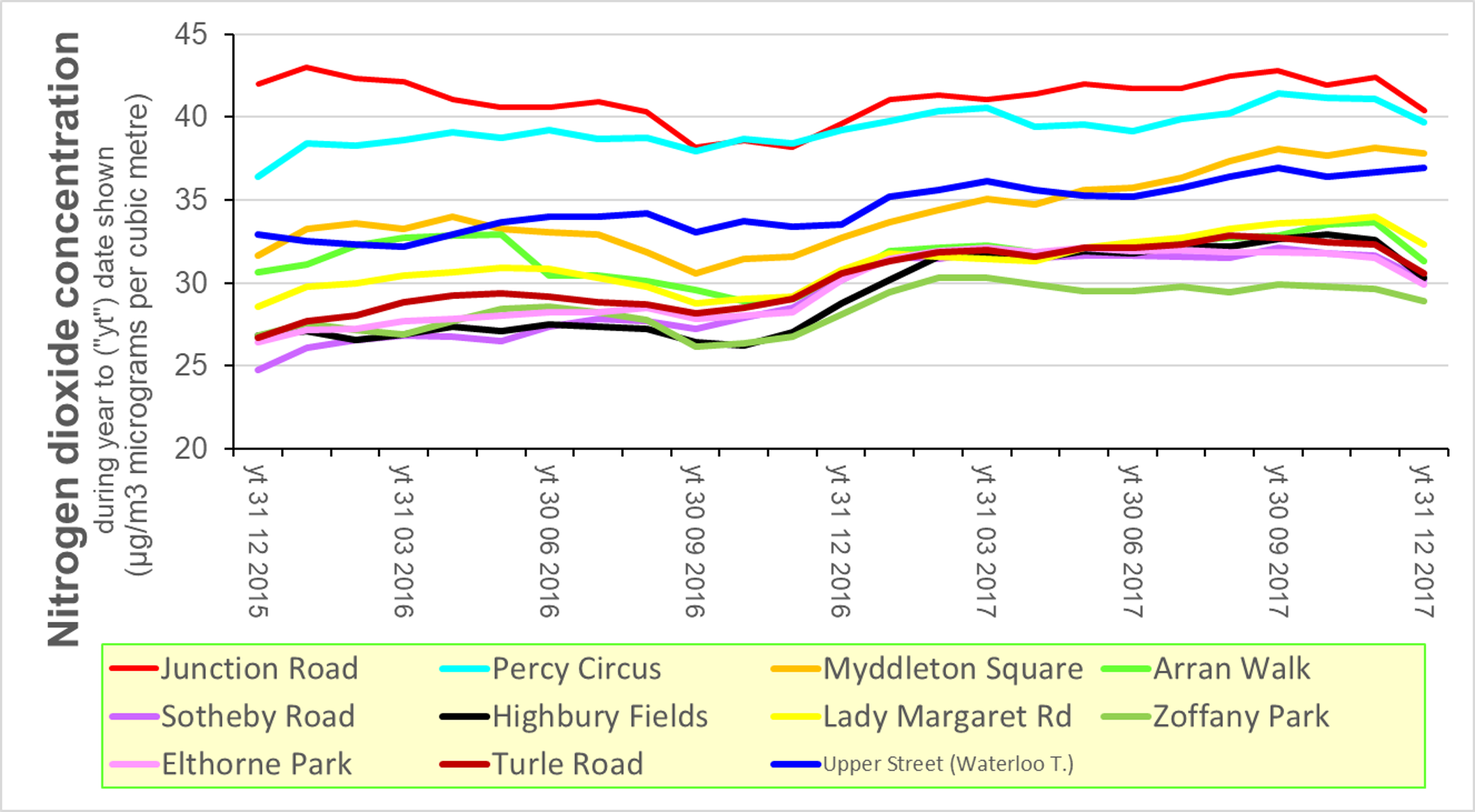 Source: based on "Air Quality Annual Status Reports" for 2015, 2016 and 2017 Borough of Islington
The data above indicate that NO2 concentrations exceeded the legal limit during the three years 2015, 2016 and 2017 at the sites shown in the upper chart. The lower chart indicates that NO2 concentrations tended to increase during those years.
In contrast, data continuously measured on the Holloway Road and at a location in Arsenal (which has little traffic and which is therefore considered an urban background location) suggest that air quality across Islington is likely to be improving: