The concentration of nitrogen dioxide ("NO2") varies with the season. The variation tends to be most evident in locations away from busy urban areas, such as at Haringey's Priory Park South site (shown in the chart below).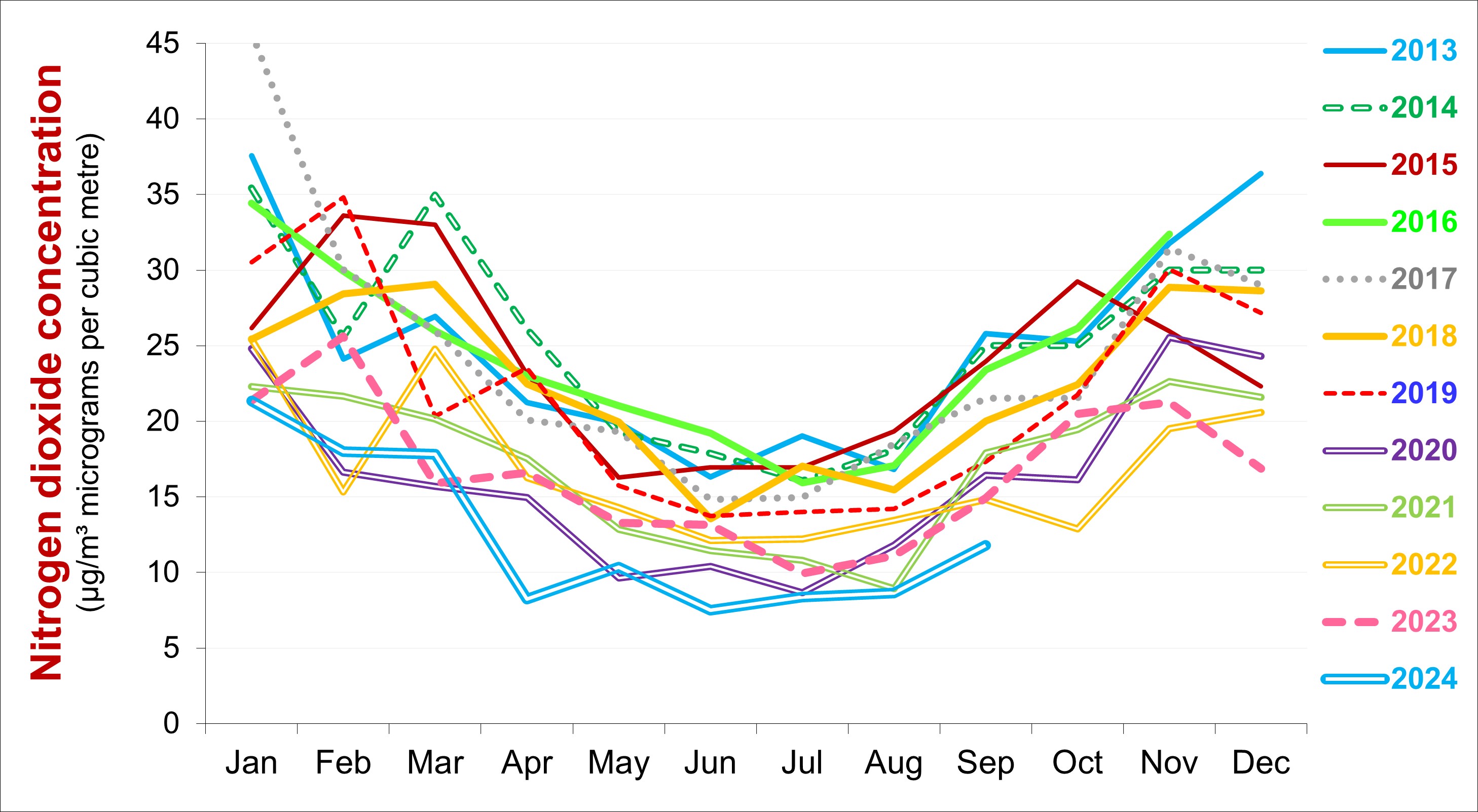 The following chart shows how the annual average concentration of NO2 changed since 2015 at a selection of sites in the Borough of Haringey.

Source: based on "Air Quality Annual Status Reports" Borough of Haringey (raw data not adjusted for bias)
The data above indicate that, since the first covid-19 lockdown, NO2 concentrations have not rebounded to their pre-covid levels. The extension of the ULEZ will have contributed to that improvement. Nevertheless, concentrations are two to three times greater than the World Health Organistion guideline. Concentrations at Archway Road Southwood (site HR32) exceed the UK legal limit by nearly 50%.
The following chart show trends since 2015 in the concentration of nitrogent dioxide in Haringey (underlined / upper row of legend) and Enfield as measured automatically at government reference sites.
Source: based on London Air (provisional since early 2022) and Air Quality England (provisional since mid-2022)